John Rudkin
Twitchers in Dinnington, Anston & district fly to SK 58 Birders

Dinnington & district residents! How about Your Dinnington?
For coal mining at Thurcroft take the paddy to Thurcroft Colliery

The village called
Micklebring
Anston to Ulley: featuring 18 local villages near Junction 31


A former mining village: Treeton

The Friends of Ulley Country Park


Twitchers & plovers & things at RSPB Old Moor
Shop at Rotherham with Parkgate Retail World
Rotherham's other shopping is at Meadowhall Click here to examine Meadowhall.
For support & business Barnsley and Rotherham Chamber of Commerce

Move your firm here with Rotherham Investment & Development Office
Landfill, waste & a joint incinerator at
bdronline
Rotherham's airport Robin Hood Doncaster Airport
Rotherham College of Arts & Technology

Visit the 46 million pound Magna Centre , the first science adventure centre in the country. Situated a stone throw from Meadowhall, the Magna Centre is a spectacular & dazzling scientific adventure trail housed in a former steel works which was nearly half a mile long. For an exciting assault on the senses.... face the blast of hot steel & the Big Melt - but mind the predatory robots don't get you!!



The compiler of this resource is Keith Morris


NEIGHBOURING VILLAGES - SHEFFIELD
For tourist information, you click on Welcome to Sheffield
Bus & train timetables from Travel South Yorkshire
Glide around Sheffield with SuperTram
Spot the trees & plants at the Botanical Gardens

Listen to local news on Radio Sheffield What's on show at ... Sheffield Galleries & Museums
For major attractions, try the Motorpoint Arena or the amazing City Hall
For shopping, Click here to examine Meadowhall.
Water power was important in Sheffield's development. Explore this in a website called the River Sheaf
Ten thousand photos of Sheffield local history from Picture Sheffield
The site for Sheffield's Ebenezer Elliott, the Corn Law Rhymer


You can also obtain the book from (UK) Amazon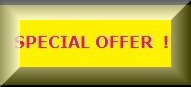 Northern General Hospital was formerly the Fir Vale Workhouse
Study genealogy with Sheffield Family History Society
Sheffield Teaching Hospitals: Hallamshire, Northern General, Weston Park & dental hospital
The Children's Hospital & its Charity is at the Childrens Hospital
For soccer action, shoot off to Sheffield United or better still (the Massive) Sheffield Wednesday

Sheffield has two universities: Sheffield University and Sheffield Hallam University
34,000 students use Sheffield College
For info on the council, leaf through the official red tape of Sheffield Council
Welcome to Sheffield businesses with Welcome to Sheffield
---